Restores skin's healthy vitality
Due to natural aging, the skin begins to slow down and the cells  begin to build up and give the skin a more sluggish look. Exfoliants give the skin a little push to help speed up the cell rejuvenation process & slough off some of the dead skin cells. Exfoliants are a must to maintain healthy skin. They may be used 1-7x per week. In some cases 2x per day. Consult your esthetician. Over use may cause irritation and sensitivity.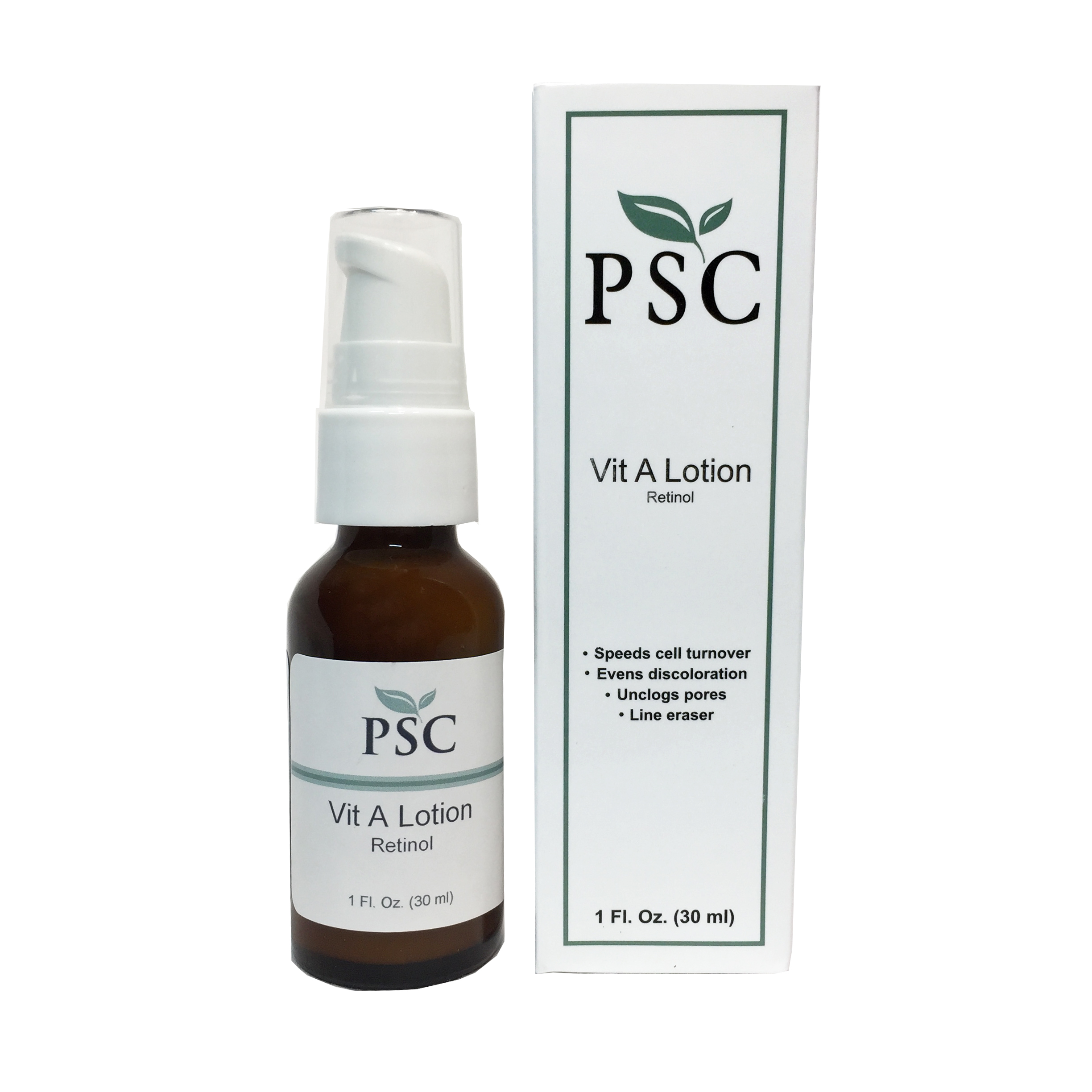 Vita A Lotion for Sensitive skin
A medium strength  Vitamin A Retinol Commonly referred to as the "skin vitamin." Although Vitamin A is an antioxidant, it is best known for its cellular renewal properties that speeds up exfoliation to reveal younger, plumper skin cells.
Speeds up exfoliation
Restores skin's healthy vitality
Exfoliation, the more rapid shedding of dead surface cells, allows better penetration of skin care  products
Diminishes the appearance of lines and wrinkles.